VTA QUARTERLY NEWSLETTER – Bumper Edition!
SECOND QUARTER 2021
Greetings members (and interested residents), as summer eased into winter we've had some good rains and the Theewaterskloof Dam is looking great for water sports, especially if you are into training for your next Arctic swim, brrrr 🥶.
_________________________________________________________________________
POPIA requirements
As of the 1st July 2021, the Protection of Personal Information Act in South Africa will be in effect and this means that we need to check in with you and give you the option to opt out of any future mails from us.
If that's what you prefer, we'll miss you of course, but we understand.
You can use the unsubscribe link in this mail to opt out.
We take the utmost care in collecting, storing and using the personal information submitted and will never sell or share your details.
If you want to continue receiving information from us, you don't need to do anything.
_________________________________________________________________________
COVID
Just when things were looking up for our restaurants,  B&Bs and lodges we've been put on, first Level 3 and now level 4 Lockdown restrictions, which is a bit of a blow, but everyone is in full swing with takeaways, deliveries and collections, so please support our local eateries in these difficult times.
Scroll to the bottom of this email for info from the Galley at the Theewater Sports Club and the Alwyn Vintcent Padstal – click here for their Facebook page.
PROMOTING VILLIERSDORP
Some really good news is that earlier this month Neil Janssen and Faud Peters from African Travel Crew (click here to view their YouTube channel, and see what they have done for other towns like ours) were in town shooting a documentary on Villiersdorp and we would like to thank the following members for participating in the project, Alison Notley from Helderstroom Alpacas, Seila Rapatsinyana from Stettyn Winery, Coleen Bownes Permanent Makeup Beauty Salon, Les Bush photojournalist, Gustav Bester Fine Artist and Ceramics and Jacky Magoetoe from Theewater Sports Club. Click on the media below to see the video: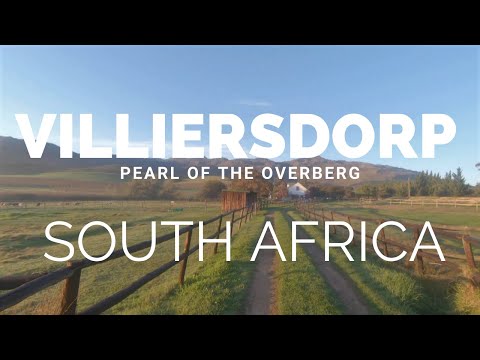 ‍
Earlier this year Elizabeth van der Merwe opened the Amulet Art Gallery at Dagbreek but due to the aforementioned lockdown has sadly decided to close her doors until further notice.
The space remains a wonderful event and conferencing venue, and if you are interested in hiring it at a very economical rate, then please contact Margaret on chair@villiersdorptourism.co.za
---
---
---
‍MARKETING & COMMUNICATION
Industry updates for accommodation and who is looking for what in our area, courtesy of Airbnb:
Main Point to note for July: Searches up 351% for accommodation 🙂
---
DONATION
Thanks to Jan from Jan Staal who kindly donated his time and effort, we have installed security gates on the front door at Dagbreek. Jan has also replaced the unsightly door on the right front room and will be installing that door, once fixed, on the kitchen door at the rear of the building.
UPCOMING EVENT
The Annual General Meeting will be scheduled for the last week in August. We hope to have a face-to-face meeting, but should the Covid19 pandemic not allow us to do so, we will arrange for a Zoom meeting. Please consider volunteering to serve on the Villiersdorp Tourism Association Committee for the period July 2021 to June 2022.
Here's to a great second half of 2021.
MEMBERSHIP DRIVE
If you know someone (or a new business) that would benefit from becoming a member, please consider asking them to join the Villiersdorp Tourism Association (click for the membership form).
Our Mission
Promoting our town as a tourism destination to bring new foreign and local tourists to the area.
Our Vision
Taking advantage of our dams, mountains, farms, golf course, bird life and exquisite scenery to become a preferred destination for local and foreign tourists wanting an outdoor experience. Be it eco-tourism, agritourism, water sports, golf, biking, hiking or simply a laid-back experience.
Please contact the VTA at info@villiersdorptourism.co.za for any queries.
Membership is only R400 per business/couple for the year which is real value for money for the exposure you will receive.
VILLIERSDORP TOURISM GOING FORWARD
We would like to ask our members what they feel VTA should be doing to promote tourism
in our "dorp" going forward.
Do you have any great ideas for outdoor activities or other options in our region to entice more tourists to visit our town? Have you got mapped routes that tourists could hike on or ride their bikes? Let us know and we will put the info out there – especially if you have some nice images of your activities or attractions.
Or would you like us to advertise your accommodation/activity offers on our website and other platforms? Send them to us in advance and with information and we will promote your offering.
Please send all suggestions and requests to info@villliersdorptourism.co.za
Thank you for your support to date, and we look forward to assisting in promoting your businesses to as many potential customers as possible.
Warmest regards, and all the best from the team at the Villiersdorp Tourism Association
THEEWATER SPORTS CLUB
Takeaways for the best schitzels and burgers in town are open this weekend from the Galley, yummm…